CLA Service for Canon A-1 35mm SLR Camera 30-Day Warranty SLR CAMERA (CLACA1)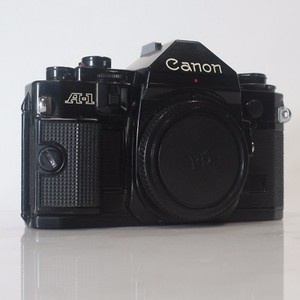 ---
CLA Service on Canon A1 NOTE: You must supply the Serial Number, Tracking Number, and verify condition. If your camera cannot be repaired, you will incur a $25 assessment fee which includes the diagnostics and return shipping. PLEASE ASK ANY QUESTIONS PRIOR TO PURCHASE!
SHIPPING TO: Attleboro, MA 02703 (Full address to be provided once you verify purchase and item condition)
YOU MUST PROVIDE YOUR OWN SHIPPING TO COUTO CAMERA COMPANY. Return shipping via USPS Priority Mail included.
DISCLAIMER: Cameras are very delicate and are always at jeopardy of being damaged or broken. We cannot be held accountable for any damages beyond the $64.99 CLA fee. By agreeing to this you hold Couto Camera Company harmless to any damages outside of the $64.99 CLA fee. Please ask any questions prior to purchase.
Serial Number 2318650 is for Generic Stock Product Photos Only.